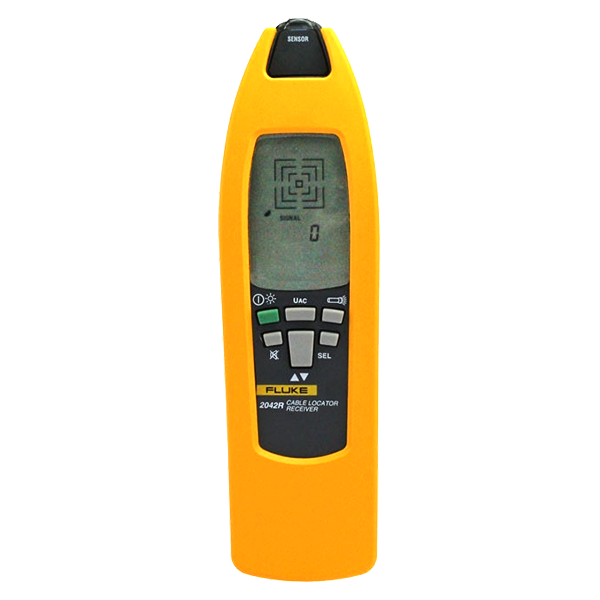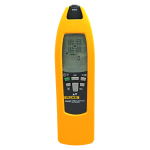 Model: Fluke 2042 Cable locator
Fluke 2042 is a professional general purpose cable locator. It is ideal for tracing cables in walls and underground, locating fuses/breakers on final circuits and locating interruptions and short-circuits in cables and electrical floor heating systems.
It can also be used for tracing metallic water and heating pipes. The unit is supplied as a complete kit comprising of a transmitter and receiver in a purpose-made carry case. The receiver also incorporates a torch function for working in dimly lit locations. Any types of Fluke products you can buy from Tools Bangladesh.
A man expects free home delivery when order online. Tools Bangladesh providing this service anywhere in Bangladesh.
Features
Fluke 2042 Cable locator
Key features
For all applications (live or dead cables) without additional instruments
Set includes a transmitter and a receiver
Proven digitally coded sender signal guarantees clear signal identification
Transmitter with LC-display for transmitting level, transmitting code and external voltage
Receiver with a backlight LC-display for level of receiving signal, code of receiving signal and live voltage indication
Automatic or manual adjustment of receiving signal sensitivity
Acoustical receiving signal switchable
Auto-Power-Off
Additional torch lamp function for working in dark environments
Additional transmitters are available for extension of to distinguish between several signals
Specifications
Specifications: Fluke 2042 Cable locator
Technical Specifications
Voltage measurement range
Transmitter
12 V, 50 V, 120 V, 230 V, 400 V
Frequency range
Transmitter
0 - 60 Hz
Output signal
Transmitter
125 kHz
Voltage
Transmitter
Up to 400 V AC/DC
Tracing depth cable location
Receiver
0 - 2.5 m wall/underground cables
Main voltage detection
Receiver
0 - 0.4 m
Environmental specifications
Operating temperature
Transmitter
0 to 40°C
Receiver
0 to 40°C
Storage temperature
Transmitter
-20°C to +60°C
Receiver
-20°C to +60°C
Humidity (without condensation)
Transmitter
Max. 80% relative
Receiver
Max. 80% relative
Operating altitude
Transmitter
Up to 2000 m
Receiver
Up to 2000 m
Safety specifications
Electrical safety
EN 61010-1
Overvoltage category
Cat. III 300 V
Mechanical and general specifications
Size
Transmitter
190 x 85 x 50 mm
Receiver
250 x 65 x 45mm
Weight
Transmitter
0.45 kg
Receiver
0.36 kg
Batteries
Transmitter
6 pc Batteries 1.5V
Receiver
1 pc Battery 9V
Warranty
2 years
Includes
Fluke 2042 Cable locator
Includes:
Accessories
Accessories: Fluke 2042 Cable locator